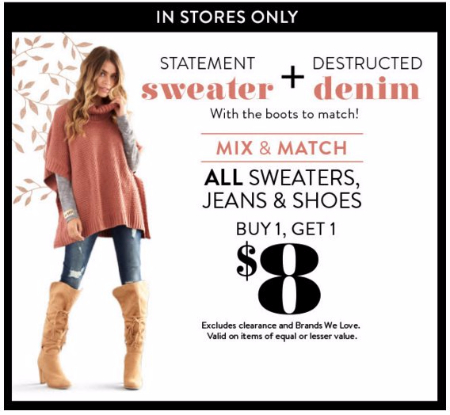 Shop in store and get all sweaters, jeans & shoes buy one, get one for $8. 
Excludes clearance and Brands We Love. Valid on items of equal or lesser value. Prices may vary in store and online. See sales associate for more details. 
Ends today
Sign Up For Our Newsletter!