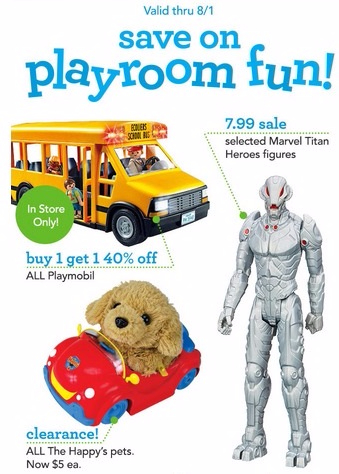 Stop by and enjoy big savings on playroom fun, Disney princess & more in store!
No rain checks. Prices, offers and exclusions may vary by store. The refund value for each item returned will be reduced to reflect the value of a free item or discount. Interim price changes may have occurred. Select items, styles or events may not be available at all locations. Toys''R''Us reserves the right to limit quantities. Exclusions apply. See a Team Member for additional details.
Valid through August 1, 2015
Valid through August 22, 2015
Sign Up For Our Newsletter!